Zoe Barber, MPH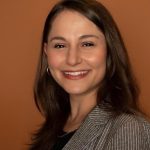 Zoe Barber has over a decade of experience dedicated to advancing health IT adoption, health information exchange, and interoperability. As the Policy Director for the Sequoia Project, she directs the organization's policy initiatives and response to legislative and regulatory activities shaping the health IT landscape, including information blocking, privacy and security, and patient access.
Zoe also leads policy development for the Sequoia Project in its role as the Recognized Coordinating Entity (RCE) for the HHS Office of the National Coordinator for Health Information Technology (ONC) 21st Century Cures Act Trusted Exchange Framework and Common Agreement (TEFCA). Previously, she served as a Senior Policy Advisor at ONC on nationwide health information network initiatives and was at the forefront of policy development for the TEFCA, as well as other Cures Act policies and regulations. 
She holds a master's degree in public health from the George Washington University and a bachelor's degree in political science from Lehigh University.